Countdown to 2018

Now recorded and ready to view!

Spiritual Astrologer, Christopher Witecki hosts a 3-hour video webinar about the astrological events and spiritual shifts coming in 2018.

The year of 2017 has been a year of shifting spiritual stories. Humans have begun to abandon their pains, fears, and subconscious triggers they were born with. At the same time, new conscious desires have come to light. People's hearts are dissatisfied with the trials and troubles of the past, and now seek a greater enlightenment of their awareness as well as greater joy their heart. Truly, this is a desire humans have always experienced -- but only now is the species ready to actually pursue these goals.

In 2018, new conscious priorities come into people's awareness. People will be seeking to gain control of their inner lives and make new decisions once thought impossible. A new "big picture vision" will be born, and a new emotional call within will manifest. People's hearts will inherit a new mission within and will decide and commit to that vision. People's strength will be tested as well as their ingenuity. By the year's end, the world will be moving to grow at an industrious rate.

In this 2-hour seminar, Christopher will discuss each month of the year 2018 in deep detail. He will discuss all five eclipse events next year, and will talk about the mars and venus retrogrades. Christopher will speak about Saturn entering Capricorn for the first time in 30 years, and Uranus entering into Taurus for the first time in 86 years. In every case, Christopher will explain how it affects each of the 12 zodiac signs (or rising signs).

​To watch this video, purchase a ticket. A link and special password will be emailed to you to watch all year long. You will also receive a spreadsheet that outlines the special dates for all 12 zodiac signs throughout the upcoming year.

---

on sale! Save $15.00 now!

Watch the recorded video & receive a special spreadsheet!

sale: $34.95

(originally $49.95)

• Available all year to view.
• Special spreadsheet emailed!
• 3hrs long & very detailed!
Powered by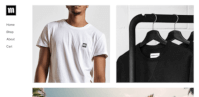 Create your own unique website with customizable templates.