Aquarius February 2017
SKU:
The MEGAscope monthly report is an audio report where psychic-astrologer, Christopher Witecki, explains in depth about Aquarius and Aquarius risings for the month of February 2017. The report covers the primary story and themes for the month, as well as a week-by-week synopsis of what to expect. Total running time: 25:04 File format: mp3
Powered by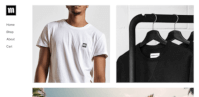 Create your own unique website with customizable templates.