the 11 steps to sirius*JoY
the 11 Steps to sirius Joy
Christopher Witecki is a psychic astrologer that discovered the 11ºSteps to Sirius Joy - a powerful methodology to manifest reality using an astrology and numerology hybrid model. This audio-lecture series outlines each of the steps, their astrological roots, and practical steps to mastering your personal awareness.

Listen to each step. It's recommended you apply one step per day. Each audio will explain. En*JoY!

---
---
---
---
---
---
---
---
---
---
---
---
---
Powered by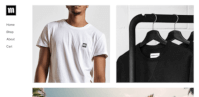 Create your own unique website with customizable templates.